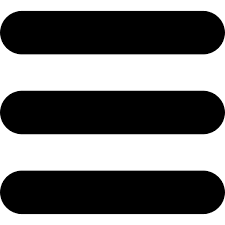 PSYCHOLOGICAL FIRST AID
" ROMA EST "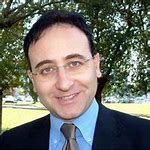 Head of the Psychological First Aid "Roma Est"
The Psychological First Aid "Roma Est" was born on 25/12/2019, starting from the belief that a correct psychological help in a context of emergency is able to avoid the onset of a structured psychopathology.
Mental disorders affect over a third of the European population every year and it is estimated that they will soon be the most common health problems.
We offer professional psychological help in a short time, addressed to all types of users, in order to deal with crisis situations related to:
anxiety, panic attacks, loneliness, internet addiction, social withdrawal (hikikomori), relationship problems, low self-esteem, sexual problems, cybersex addiction, violence and abuse, gender-based violence, mobbing, bullying, work-related problems, school problems, accidents and trauma, hyperactivity, disability and handicap, depression and mood disorders, addictions, eating and sleep disorders, obsessive compulsive disorder (OCD), personality disorders, post-traumatic stress disorder, fears and phobias, love affairs, real bereavement, cancers and serious illnesses, coronavirus, problems related to covid, anger and stress management, adolescent problems, third age problems, family problems, LGBTQIA + problems (lesbian, gay, bisexual, transgender, intersex and asexual people), stalking, relationship problems, pathological lying partner, dementia, narcissistic personality disorders, etc.
Users approach to a service like ours when they are looking for a quality solution to their emotional emergency, in a short time and at a subsidized cost.
Ours is a private service with a subsidized cost.
In Italy, the intervention of our psychological emergency room has a cost of 30 euros.
The paid amount is deductible as health fees.
The head office of our psychological emergency room is located in the eastern area of Rome, in Piazza Sempronio Asellio 7 (subway stop A- "Giulio Agricola").
Hence the name "Roma Est".
The network of collaborating psychologists has gradually developed along these years of activity.
We currently have 409 collaborators, operating in all the Italian regions and in 26 foreign countries (USA, United Kingdom, France, Hong Kong, Mexico, Russia, Argentina, Greece, Kenya, Ghana, Mozambique, Nigeria, Brazil, Portugal, Serbia, Bosnia and Herzegovina, Romania, Bulgaria, Egypt, Jordan, Iran, Pakistan, Azerbaijan, India, Spain, Switzerland).
The goal that unites everyone is to provide their contribution for the development of the culture of psychological well-being.
If you are a psychologist or psychotherapist authorized to practice as freelance and aspire to collaborate in our initiative, send your curriculum vitae to: info@pronto-soccorso-psicologico-roma.it
Your contribution will be useful.
Health is not only physical, but also, and above all, psychic.
We have the right to a greater psychological well-being culture, not only to make the population feel better, but we believe that investing in Psychology can save the communities.


__________________________________________________

PSYCHOLOGICAL FIRST AID NEW YORK (Eugene Belilovsky)
PSYCHOLOGICAL FIRST AID SARAJEVO (Bisera Mavric)
Will the state pay for the home psychologist?
Bruises of the heart: when psychological maltreatment in the family becomes unbearable

Moretones en el corazón: cuando el maltrato psicológico en la familia se hace insoportable
Psychologist Federica Buoncristiano
Psychologist Miriam Noemi Casini
Psychologist Simona Costantino
Psychologist Silvia Piergallini
Psychologist Giulia Fratalocchi
Analiza individualnih potencijala
Psychological problems: the solution to the mental health pandemic is online
( Italian , Spanish , English )
Psychologist Simona Delli Santi
Psychologist Claudia Della Ceca
Psychologist Francesca Pezzella
Psychotherapy and Wine - The Terror of a Whole Bottle of Wine
Psihoterapija i vino – Teror cele flaše vina

__________________________________________________
quality psychological intervention during an emergency
tel. +39 0622796355
COPYRIGHT 2019 - 2023
PSYCOTHERAPY STUDIO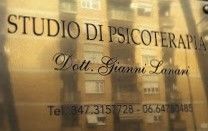 Piazza Sempronio Asellio 7
( SUBWAY STOP: GIULIO AGRICOLA )
ROME
ITALY
Vat number: 06019411005
Tel. +39 0622796355
WARNING
The members of the network PSYCHOLOGICAL FIRST AID "ROMA EST" project do not offer immediate care, support or advice for people in a suicide crisis.
For this type of emergency (or in any other case of EXTREME EMERGENCY) call numbers 118 or 112.
Each member of the network PSYCHOLOGICAL FIRST AID "ROMA EST" contributes to the project in a fully autonomous manner and is therefore individually responsible - also from a legal point of view - for his own work.