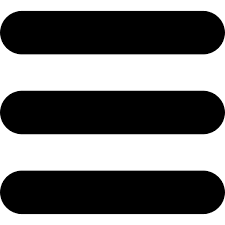 quality, psychological intervention during the emergency period from Rome throughout Italy and not only
tel. +39 0622796355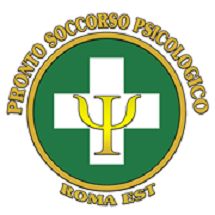 __________________________________________________
Psychological First Aid Sarajevo
Bisera Mavric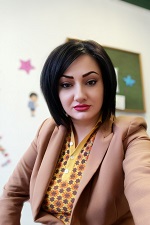 Dr. Bisera Mavric is Psychologist, MA in State Management and Humanitarian Affairs and PhD in Psychology.
Her main areas of Interest are Humanitarian Affairs and Psychological Counseling.
Her greatest love is work with Children :-)
Office address: OŠ ,,Aleksa Šantić,, Branislava Nušića no 95, 71000 Sarajevo, Bosna i Hercegovina
License number to practice psychology: Credential no. 6592 for Independent work
Telephone number: Office number: 0038733 461 300, http://osas.edu.ba/OSAS/uposlenici.php
Home number: 00387 33 460 161, Mobile number: 00387 65 541 674
"Psychological First Aid"
Psychological first aid is a simple, yet powerful way of helping someone in distress.
It involves paying attention to the person's reactions, active listening and if relevant, practical assistance to help address immediate problems and basic needs.
Can be used to support people who have experienced disasters or other crises.
It provides a framework that can be used to offer support in a dignified and respectful way and has been recommended for use by the World Health Organization. Psychological First Aid (PFA) is an evidence-informed approach that is built on the concept of human resilience.
It aims to reduce stress symptoms and assist in a healthy recovery following a traumatic event, natural disaster, public health emergency, or even a personal crisis.
Although you do not have to be a professional to provide Psychological First aid but only a human, I do hope my knowledge would help as well!
__________________________________________________
We are looking for Psychologists

Join us
We select freelance psychologists to be included as external collaborators in our international psychological first aid network already composed by 404 freelancers present in 27 countries ( USA, Italy, United Kingdom, France, Hong Kong, Mexico, Russia, Argentina, Greece, Kenya, Ghana, Mozambique, Nigeria, Brazil, Portugal, Serbia, Bosnia and Herzegovina, Romania, Bulgaria, Egypt, Jordan, Iran, Pakistan, Azerbaijan, India, Spain, Switzerland ).
You can send your curriculum vitae to the email address: info@pronto-soccorso-psicologico-roma.it .
__________________________________________________
quality psychological intervention during an emergency
tel. +39 0622796355
COPYRIGHT 2019 - 2023
PSYCOTHERAPY STUDIO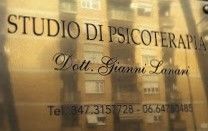 Piazza Sempronio Asellio 7
( SUBWAY STOP: GIULIO AGRICOLA )
ROME
ITALY
Vat number: 06019411005
Tel. +39 0622796355
WARNING
The members of the network PSYCHOLOGICAL FIRST AID "ROMA EST" project do not offer immediate care, support or advice for people in a suicide crisis.
For this type of emergency (or in any other case of EXTREME EMERGENCY) call numbers 118 or 112.
Each member of the network PSYCHOLOGICAL FIRST AID "ROMA EST" contributes to the project in a fully autonomous manner and is therefore individually responsible - also from a legal point of view - for his own work.