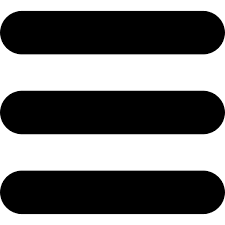 quality, psychological intervention during the emergency period from Rome throughout Italy and not only
tel. +39 0622796355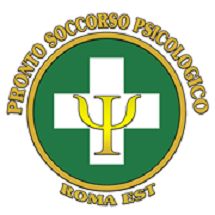 __________________________________________________
Will the state pay for
the home psychologist?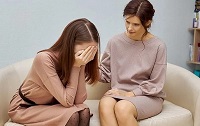 For years now in Italy and abroad we have been talking about the psychologist at home.
Increasingly, research is highlighting how the psychologist's desk can push people away rather than bring them closer.
Getting in touch with the places of those who ask for help can allow the professional to access the personal dimension, aiding the management of problems related to everyday life.
But what does this mean in practice?
Dr. Silvia Scalingi, psychologist at the "Roma Est" Psychological First-Aid reminds us that interventions can be carried out not only in the house but also in the open air, in a park or while walking.
Well-structured, object-driven home psychological intervention helps overcome some obstacles to treatment, even for those people, for example, who are unable to leave their home.
Illness, disability, personal crises, lack of funds, and transportation problems are all reasons why a person may not be able to go to a psychologist.
Some clients are housebound and unable to go to a practice for reasons ranging from agoraphobia to being bedridden for medical or age reasons.
Although online counseling may be an option, many people prefer face-to-face sessions or are unable to access an internet connection.
Psychological intervention at home can be seen as a resource, which allows to overcome many of these obstacles, therefore it represents a service that cannot be denied.
Furthermore, the client's involvement in psychological support is an essential ingredient in a helping relationship, but more often challenging.
Research shows that when the psychologist comes to the person in time of need, this makes it more likely that they will build trusting relationships,
approve treatment goals, stay in treatment longer, and report higher levels of satisfaction.
Regarding the phenomenon of '' drop out '', that is, the abandonment of therapy, for example, young people are particularly difficult to involve. It has been estimated that 50-75% of young people undergoing treatment do not initiate or complete the entire cycle of sessions, with consequent
negative results in individual, school, family and community functioning.
The data reported highlight the need to bring psychology closer to people, their daily life and needs.
Gianni Lanari, psychotherapist creator and coordinator of the "Roma Est" Psychological First Aid, reminds us that "the recent psychologist bonus has also been approved with a view to bringing psychology closer to people.
On Thursday 17 February 2022, the Constitutional Affairs and Budget Commissions have in fact defined a voucher of up to 600 euros for sessions with professionals enrolled in the Order of Psychologists.
You can access with Isee for under 50,000 euros and the voucher should be provided by the general practitioner.
The application details will be established shortly by the Minister of Health, in agreement with the Minister of Economy ".
The home psychologist can be useful in the following cases:
- support for anxiety disorders, especially social anxiety;
- support in case of depression and postpartum depression;
- support for food-related disorders;
- support in case of obsessions and compulsions;
- support in case of problems related to one's own disability or that of a family member;
- home interventions to support parenting;
- home support interventions with adolescents in emotional and scholastic difficulties;
- psychological interventions at home for medical pathologies;
- home psychological support for elderly people.
Part of the 384 Psychologists of the "Roma Est" Psychological First Aid, have therefore decided to offer their professionalism in the users' homes.
The psychological first aid service is offered in all Italian regions and in 24 foreign countries, in different languages.
To contact the "Roma Est" Psychological first aid, call +390622796355, +393334800712 or visit the website www.pronto-soccorso-psicologico-roma.it .
__________________________________________________
We are looking for Psychologists

Join us
We select freelance psychologists to be included as external collaborators in our international psychological first aid network already composed by 384 freelancers present in 25 countries ( Italy, United Kingdom, France, Hong Kong, Mexico, Russia, Argentina, Greece, Kenya, Ghana, Mozambique, Nigeria, Brazil, Portugal, Serbia, Romania, Bulgaria, Egypt, Jordan, Iran, Pakistan, Azerbaijan, India, Spain, Switzerland ).
You can send your curriculum vitae to the email address: info@pronto-soccorso-psicologico-roma.it .
__________________________________________________
quality psychological intervention during an emergency
tel. +39 0622796355
COPYRIGHT 2019 - 2022
PSYCOTHERAPY STUDIO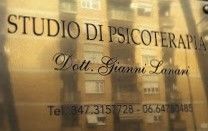 Piazza Sempronio Asellio 7
( SUBWAY STOP: GIULIO AGRICOLA )
ROME
ITALY
Vat number: 06019411005
Tel. +39 0622796355
WARNING
The members of the network PSYCHOLOGICAL FIRST AID "ROMA EST" project do not offer immediate care, support or advice for people in a suicide crisis.
For this type of emergency (or in any other case of EXTREME EMERGENCY) call numbers 118 or 112.
Each member of the network PSYCHOLOGICAL FIRST AID "ROMA EST" contributes to the project in a fully autonomous manner and is therefore individually responsible - also from a legal point of view - for his own work.