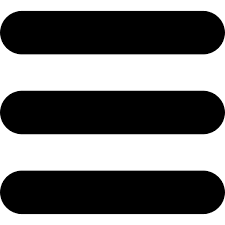 quality, psychological intervention during the emergency period from Rome throughout Italy and not only
tel. +39 0622796355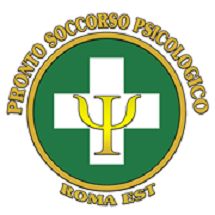 __________________________________________________
DR. SILVIA SCALINGI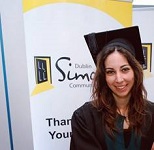 Clinical and community psychologist
Residence:
Via Mammarella, 3 (CH) 66034 Lanciano
Address:
Via Marco Fulvio Nobiliore, Rome
Tel. +39 3334800712
Linkedin: linkedin.com/in/scalingis
Enrolled in the Abruzzo Region PSYCHOLOGICAL ORDER, in Section A with no. 3661.
University training in clinical psychology at the University of Padua and international certifications.
Training and work experiences in mental health centers, therapeutic communities in Italy and abroad (France, Holland, Ireland and Greece).
Collaborator of NGOs and cooperatives.
Experience for years in the field of psychosocial interventions aimed at the rehabilitation and support of people in a state of vulnerability and discomfort.
Interventions online, in the office and at home on specific request.
I define myself as a community psychologist and as such, as accessible as possible to situations of personal distress and vulnerability.
My primary goal is to identify the extent of the problem together with the person and work as a team to overcome it, exploring its complexity rather than fear it.
I also offer support in English.
I deal with:
- Psychological support paths
- Psychological first aid in case of crisis and emergency
- Management of anxiety and stress
- Panic attacks
- Promotion of well-being, self-esteem and self-efficacy
- Strategic counseling sessions aimed at solving problems
- Psychological support for adolescents
- Support for parenting through parent training
- Motivational paths overcoming addiction
- Tutor for learning disabilities
- Psychological support in cases of disability
- Job orientation, internship and training courses
- Personal growth paths
- Rehabilitation and autonomy interventions
- Work on resilience, resources and empowerment.
__________________________________________________
We are looking for Psychologists

Join us
We select freelance psychologists to be included as external collaborators in our international psychological first aid network already composed by 381 freelancers present in 24 countries ( Italy, United Kingdom, France, Hong Kong, Mexico, Russia, Argentina, Greece, Kenya, Ghana, Mozambique, Nigeria, Brazil, Portugal, Serbia, Romania, Bulgaria, Egypt, Jordan, Pakistan, Azerbaijan, India, Spain, Switzerland ).
You can send your curriculum vitae to the email address: info@pronto-soccorso-psicologico-roma.it .
__________________________________________________
quality psychological intervention during an emergency
tel. +39 0622796355
COPYRIGHT 2019 - 2022
PSYCOTHERAPY STUDIO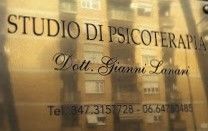 Piazza Sempronio Asellio 7
( SUBWAY STOP: GIULIO AGRICOLA )
ROME
ITALY
Vat number: 06019411005
Tel. +39 0622796355
WARNING
The members of the network PSYCHOLOGICAL FIRST AID "ROMA EST" project do not offer immediate care, support or advice for people in a suicide crisis.
For this type of emergency (or in any other case of EXTREME EMERGENCY) call numbers 118 or 112.
Each member of the network PSYCHOLOGICAL FIRST AID "ROMA EST" contributes to the project in a fully autonomous manner and is therefore individually responsible - also from a legal point of view - for his own work.