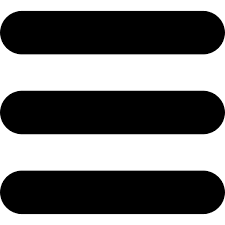 quality, psychological intervention during the emergency period from Rome throughout Italy and not only
tel. +39 0622796355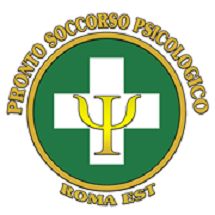 __________________________________________________
Psychologist
bonus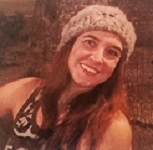 In italy there is the possibility to take advantage of free psychological interviews and professional therapeutic treatments since it is possible to take advantage of psychologists' bonuses in Italy.
Finally, everyone can have the opportunity to heal their personal family situation or couple with the help of Mental Health professionals. The psychological bonus is in force in Italy after the very difficult period experienced by the pandemic and given the increase in cases of depression and anxiety that followed, given the precarious situation in which many families or individuals found themselves as a result of the difficult economic crisis and which resulted from the emergence of the virus. Furthermore, the situation has worsened because the fear of the pandemic ended but the fear of a possible world war has arisen with all the consequences that this situation has entailed in our lives. Economic crisis, increases in bills, in basic necessities, in oil. We find ourselves with a lot more insecurities but with less budget to invest in our mental health. If we wait for the psychologist of the public health system, the expectations are very high and the psychological path could be made up of sessions that have a very low frequency, when we know perfectly well that the average frequency of psychological sessions to be considered effective is at least one every two. weeks, one a week being optimal.Thanks to the psychological bonus, now people who feel they want to face a serious psychological path with a professional can have considerable financial benefits, reaching the bonus of up to 600 euros of financial help to be able to face the expenses of private psychologists. The first step is to go to your general practitioner and ask for information or ask the reference Caf to obtain more information on the requisites required to be able to use this service.
Finally, everyone can benefit from psychological support in this period of total uncertainty at the national, world, economic and social levels.
How is the situation in other countries?
In Europe, specifically in Spain, the correspondent for the Italian post-pandemic bonus does not exist. There are telephone psychological consultation services, however, for emergencies and mental health crises but there is no continuity service for psychological sessions with a mental health professional.
The situation is different in foreign countries such as Australia and America, where the Australian Government has instituted aid to patients, up to 10 free counseling for families, individuals and workers who are victims of psychological distress and natural disasters.
In the USA, on the other hand, only the Amazon company and the IPS of Indianapolis Public School have a Mental Health Support service for teachers and students, called Bonuses for Mental Health, but there are no Italian-type psychologist bonuses that come into force in our country in recent months. of 2022.
Dr.Cristina Mitola, who has worked and acquired considerable experience in Spain and Australia, having been able to work in the Mental Health sector in these two countries, can offer English and Spanish speaking patients psychological sessions in the original language having a decade of experience in these two languages ​​and in the sector. The hope remains that all foreign countries and Europe can understand and understand the gravity of the situation in the field of mental health in recent years after the Covid pandemic and can establish initiatives in this regard to ensure that many people with anxiety problems , depression and severe mental problems may have the opportunity to take care of their mental health even for free.

__________________________________________________
We are looking for Psychologists

Join us
We select freelance psychologists to be included as external collaborators in our international psychological first aid network already composed by 389 freelancers present in 25 countries ( Italy, United Kingdom, France, Hong Kong, Mexico, Russia, Argentina, Greece, Kenya, Ghana, Mozambique, Nigeria, Brazil, Portugal, Serbia, Romania, Bulgaria, Egypt, Jordan, Iran, Pakistan, Azerbaijan, India, Spain, Switzerland ).
You can send your curriculum vitae to the email address: info@pronto-soccorso-psicologico-roma.it .
__________________________________________________
quality psychological intervention during an emergency
tel. +39 0622796355
COPYRIGHT 2019 - 2022
PSYCOTHERAPY STUDIO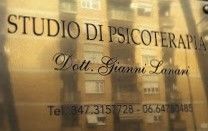 Piazza Sempronio Asellio 7
( SUBWAY STOP: GIULIO AGRICOLA )
ROME
ITALY
Vat number: 06019411005
Tel. +39 0622796355
WARNING
The members of the network PSYCHOLOGICAL FIRST AID "ROMA EST" project do not offer immediate care, support or advice for people in a suicide crisis.
For this type of emergency (or in any other case of EXTREME EMERGENCY) call numbers 118 or 112.
Each member of the network PSYCHOLOGICAL FIRST AID "ROMA EST" contributes to the project in a fully autonomous manner and is therefore individually responsible - also from a legal point of view - for his own work.