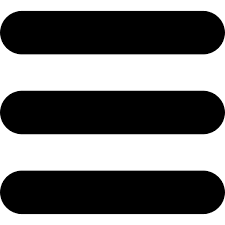 quality, psychological intervention during the emergency period from Rome throughout Italy and not only
tel. +39 0622796355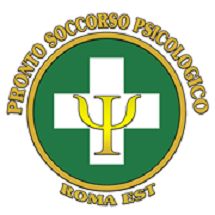 __________________________________________________
Bruises of the heart: when psychological maltreatment in the family becomes unbearable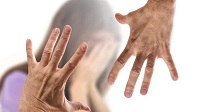 In our society, the importance of preventing family and couple mistreatment is finally understood, as the family is the first existing social unit and harmony in the family means more mentally healthy individuals living in our society.
Maltreatment is not only defined as male-female, but also as child-parent and sister-brother.
Toxicity in a relationship manifests itself in a continuous cycle of disrespect and subsequent calm, and then return to verbal or physical aggression and the next phase of calm and so on, until it becomes a 'habit over the life of some families.
What is important to emphasize, however, is that many times we sensitize society on issues of physical abuse, resulting in aggression and violence.
What is not yet well known is that there is also a "silent" psychological mistreatment that does not manifest itself physically with bruises on the skin or face, but can be seen in the eyes of the abused person.
We are talking about people and not genders, female or male, because toxicity in a relationship can be perpetuated by the partner against the partner or vice versa or, as mentioned before, between parent and children and between brothers and sisters.
The common denominator is the lack of respect, patience and serenity in a relationship, with the goal of one person to "override" the dignity of 'other to stand with superiority, actually hiding underneath a lack of self-esteem and self-control.
The bruises of the heart are invisible to the eye, but real.
So real as to create adverse consequences in the victim of this type of violence.
The psychological mistreatment perpetuated against the weakest person in the relationship in fact undermines many aspects of the victim's life.
It undermines their autonomy, sense of self, self-esteem, ability to socialize and work.
The victim of mistreatment in fact begins little by little to convince himself that he is not worth as an individual, he lives with anxiety and fear, caged in a derogatory and self-limiting sense of self.
She avoids going out and socializing for fear of possible reprisals at home or to avoid confrontation with people close to her and to avoid having to explain her relationship or family.
At the working level, many times people begin to absent themselves from work due to depression or anxiety and lack of will, because, as mentioned above, the violence, even if only psychological, undermines in a totalitarian way the self-esteem of the victim, who comes almost to think of "deserving" the possible reprisals or the continuous maltreatment.
It should also be added that many times the abuser does not behave in a violent manner all the time, but may alternate moments of calm to aggression, which can further exacerbate the confusion in the victim and can delay for years a possible realization by the abused person.
Gianni Lanari, psychotherapist in charge of the Psychological Emergency Room "Roma Est" , reminds us that "the psychologist bonus has also been approved to address psychological maltreatment in the family.
Thursday, February 17, 2022 the Joint Committees on Constitutional Affairs and Budget have in fact defined a voucher up to 600 euros for sessions with professionals enrolled in the Order of Psychologists.
It is accessed with Isee under 50,000 euros and the voucher should be provided by the general practitioner. The application details will be established in the coming days with a decree of the Minister of Health, in agreement with the Minister of Economy".
Dr. Cristina Mitola, psychologist of the Psychological Emergency Room "Roma Est",
also states that with the advent of the pandemic and the lockdown this status quo has become even worse, as there has not been for a long time even a work outburst outside the home and many, having also lost their jobs, have found themselves with debts and a deficit economic situation that has further exacerbated the relationships all 'inside the four walls of the house.
Depression, anxiety, fear of the future, instability, have caused in many individuals very serious psychological consequences that should be directed towards a greater awareness of their resources.
A serious and professional psychological help is the only way out in these years of total confusion and instability constant under all points of view, social, economic, personal and social.
A serious and professional psychological help is the only way out in these years of total confusion and constant instability from all points of view: social, economic, personal and psychological.
The war that has broken out in Ukraine and the eventuality of a Third World War does not help at all, with people who feel the need to resort to psychiatric drugs in order to cope with this sense of total confusion and bewilderment.
The "Roma Est" Psychological Emergency Room has therefore decided to offer help against all these problems.

The help service is offered in 29 languages ​​by a network of 384 psychologists present in all Italian regions and in 24 foreign countries.
__________________________________________________
We are looking for Psychologists

Join us
We select freelance psychologists to be included as external collaborators in our international psychological first aid network already composed by 384 freelancers present in 25 countries ( Italy, United Kingdom, France, Hong Kong, Mexico, Russia, Argentina, Greece, Kenya, Ghana, Mozambique, Nigeria, Brazil, Portugal, Serbia, Romania, Bulgaria, Egypt, Jordan, Iran, Pakistan, Azerbaijan, India, Spain, Switzerland ).
You can send your curriculum vitae to the email address: info@pronto-soccorso-psicologico-roma.it .
__________________________________________________
quality psychological intervention during an emergency
tel. +39 0622796355
COPYRIGHT 2019 - 2022
PSYCOTHERAPY STUDIO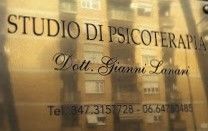 Piazza Sempronio Asellio 7
( SUBWAY STOP: GIULIO AGRICOLA )
ROME
ITALY
Vat number: 06019411005
Tel. +39 0622796355
WARNING
The members of the network PSYCHOLOGICAL FIRST AID "ROMA EST" project do not offer immediate care, support or advice for people in a suicide crisis.
For this type of emergency (or in any other case of EXTREME EMERGENCY) call numbers 118 or 112.
Each member of the network PSYCHOLOGICAL FIRST AID "ROMA EST" contributes to the project in a fully autonomous manner and is therefore individually responsible - also from a legal point of view - for his own work.